Ilex Embedded Systems, a company specializing in the development of embedded software for medical devices and high-security systems, has announced its move to KM0, a digital transformation ecosystem dedicated to industry in Mulhouse, France.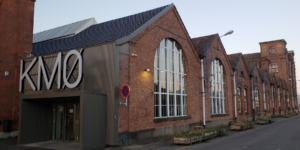 The move is the result of Ilex's commitment to remain at the forefront of technological advances in industry and to provide its customers with cutting-edge solutions. KM0 offers Ilex the ideal environment for this, providing access to the latest digital technologies and a network of experts in the field of digital transformation.
KM0, located in France, is a unique ecosystem that brings together companies, startups, research centers and academic institutions to drive the digital transformation of industry. It offers a collaborative workspace, state-of-the-art infrastructure and a supportive community to help companies like Ilex stay one step ahead.